We have a sweet treat for you in this edition of On The Ave – we are digging into the full story of Drizzle, one of Whyte Ave's most happening spots to indulge in some soft-serve ice cream sweetness. Get to know Drizzle owners Brianna and Alex, and learn more about what is soon to become your go-to dessert destination. And the best part? That they're only a 7-minute walk from your home here at Southpark on Whyte!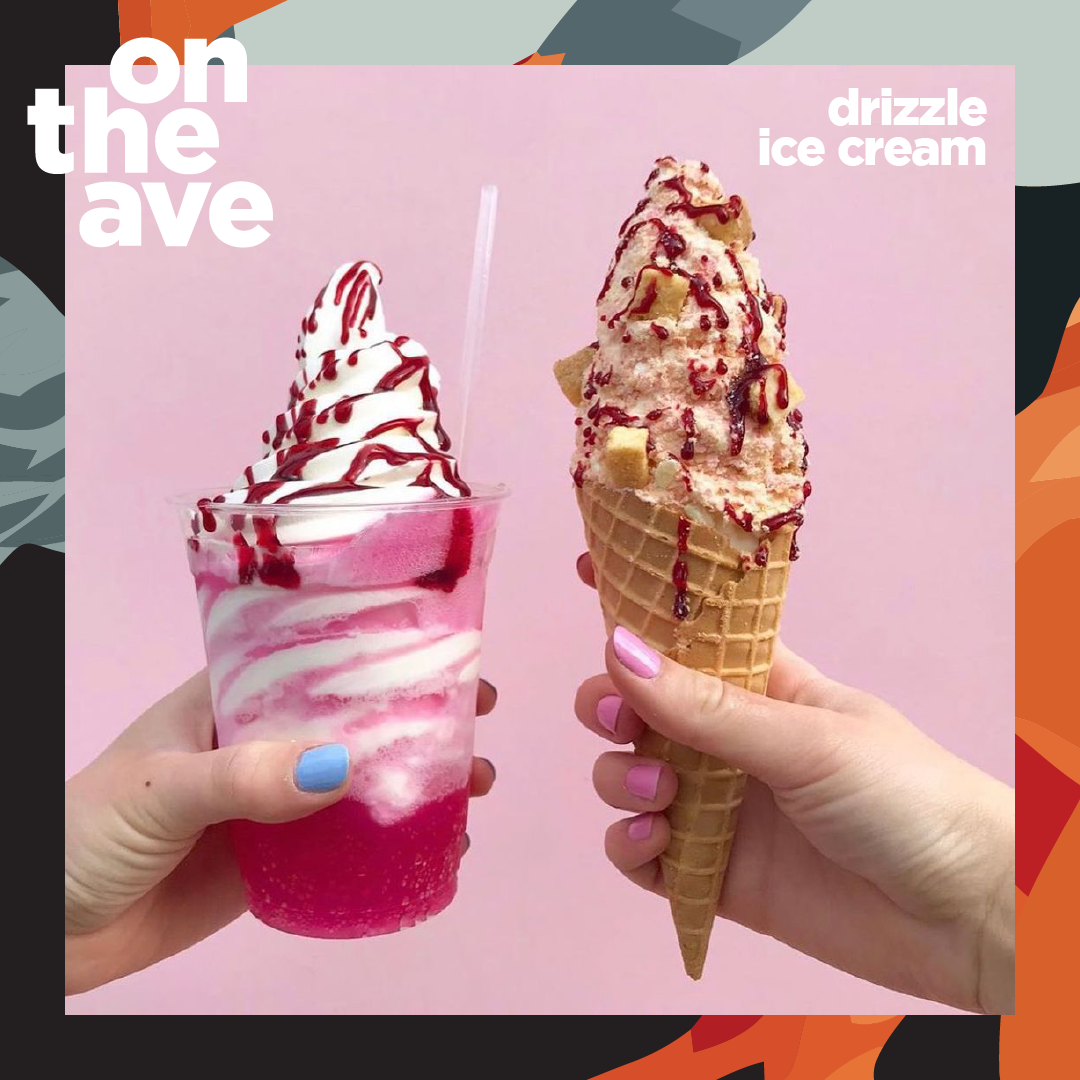 How did Drizzle come to be? Give us the full scoop!
We started out in a small town in northern Ontario, we wanted to bring quality cold treats to the area since the options for ice cream there at the time were limited. We quickly realized we were starting to outgrow the area and wanted to share our menu with a larger population so we made the move to Edmonton because of the great opportunity for a small business like us as well as to be close to family.
What is it about the ice cream biz that makes you excited to continue growing your business and menu?
Ice cream is such an amazing business to be in because all of our customers are happy, excited and enjoy good food just like us! The possibilities and combinations of different toppings and flavours are endless so it's really fun to see what we can come up with and how people respond to the more adventurous items, like our 'Best of Both Worlds'. Some people think it's strange and might be hesitant to give it a try but end up loving it for the texture and flavour balance.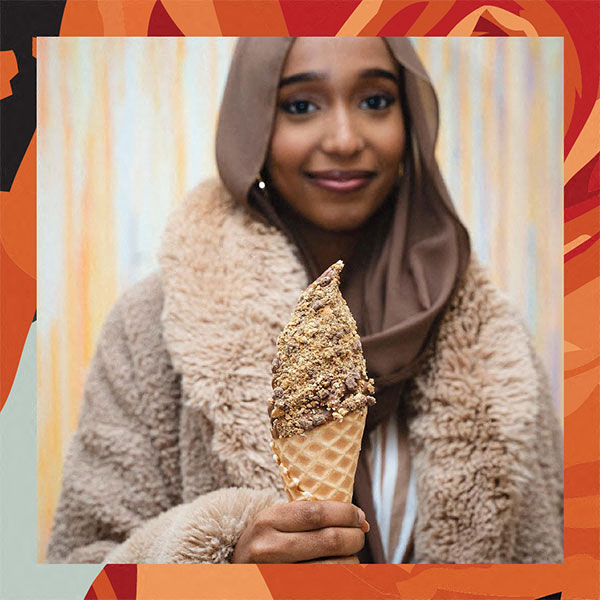 What is it about Old Strathcona that made you confident in your decision to open shop in the neighbourhood?
The thing we love about Old Strathcona is the walking culture and welcoming acceptance for artisanal local business. We knew the area was a great fit because there's nothing better than hopping around Whyte trying out a bit of what each unique business has to offer.
What makes you excited about being in Old Strathcona and for the future of the neighbourhood?
Right now is very bittersweet with Strathcona because COVID has hit a lot of businesses really hard which we can empathize with, but on the other hand, it will be exciting to see what kind of new shops open up in the area over the next few years with many retail spaces becoming available.
How do you come up with your crazy cool signature flavours?
Honestly, we just spend time thinking about different foods we crave and try different combinations until we're happy with our new creation. We usually let all the staff and our family try a creation before it gets put on the menu to get some good feedback, so it really turns into a collective contribution!​​​​​​
Do you have any favourite spots to visit on The Ave when you aren't scooping up your seriously delicious ice cream?
We are obsessed with Indian food and love Indian Fusion Curry House! We usually get dinner from there at least once a week. It has a fun authentic interior design, they sometimes have karaoke and the service is great. I highly recommend the Chana Masala!
Discover More About Drizzle Ice Cream
10322 81 Avenue NW, Edmonton, Alberta T6E 1X2, Canada
[email protected]