YOU'RE AT THE HEART OF OLD STRATHCONA
Southpark on Whyte Apartments is at the heart and soul of Old Strathcona, acting as an active member of the ever-evolving Edmonton. On top of contemporary layouts with ultra-modern finishes, our community gives you quick options to relax both inside and outside our premises. Shops, trendy restaurants, and entertainment venues are steps away, but our apartments are also near the University of Alberta and 3KM away from Downtown.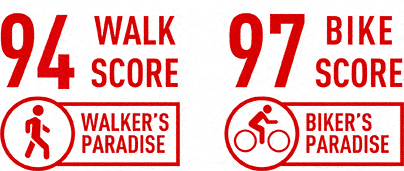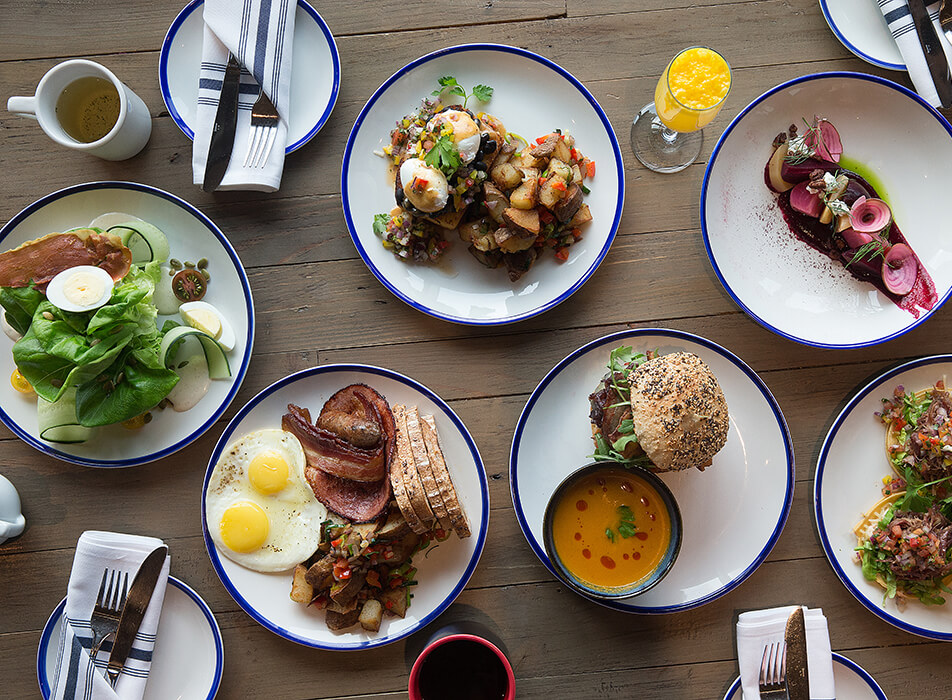 Find yourself in the heart of Old Strathcona
Loyal to its name, Southpark on Whyte offers direct access to the commercial corridor of Whyte Avenue, where every corner is filled with boutiques, pubs, and eclectic restaurants. Important businesses also crown the area and top employers like the University of Alberta Hospital, Katz Group, ATB Financial, and Old Scona Academic are no further than 2KM away. Plus, it doesn't take long to reach further destinations like the Alberta Aviation Museum, the Ice Castles, or Edmonton Riverboat, since we are close to main thoroughfares and offer parking spaces for your vehicle. Not to mention, this neighbourhood is a bikers' paradise and has a Walk Score of 94, allowing you to pedal your way around town or go anywhere on foot.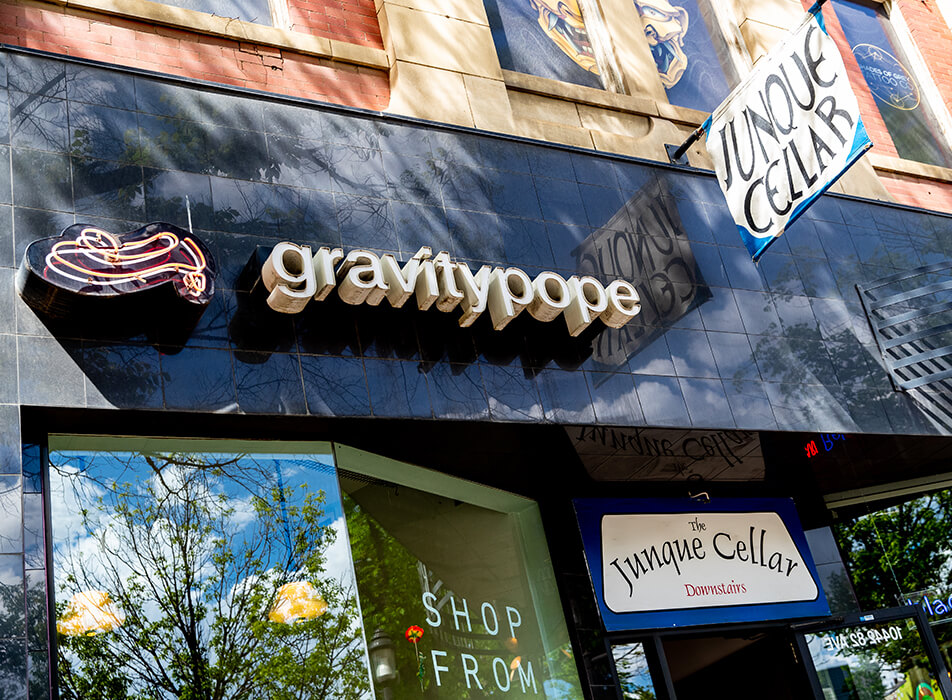 DISCOVER SHOPS AND BOUTIQUES ON EVERY CORNER
Edmonton's independent spirit is alive and well in Old Strathcona. Browse fashion-forward boutiques and stylish shoe shops. Discover vintage finds, vinyl gems, collectibles, and that perfect accessory for your living room or dining table. When shopping for gifts or unique finds, you'll never have to leave your neighbourhood. And if it's time to stock your pantry, the Old Strathcona's Farmer's Market, supermarkets, and organic shops have got you covered.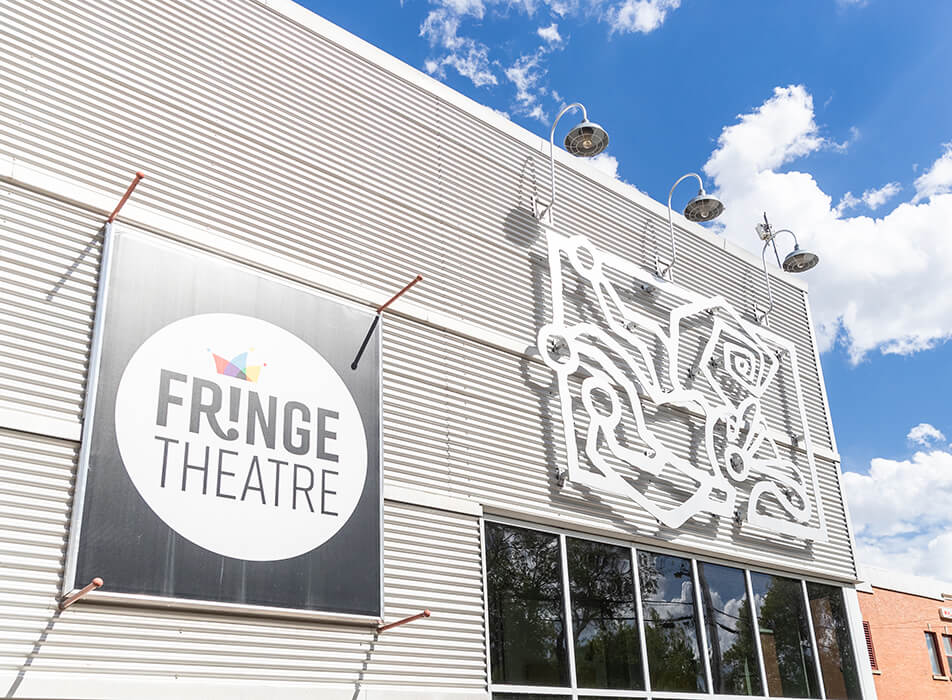 OLD STRATHCONA'S CREATIVE COMMUNITY WELCOMES YOU HOME
Heritage red brick architecture mixes it up with a trendy, edgy arts scene. From the performing arts to visual expression, this is Edmonton's cultural district. Theatre companies, cinemas, and independent galleries abound. There are a number of live music venues, from the Old Strathcona Performing Arts Centre to blues bars to corners where talented buskers entertain the crowds. Our world-famous Fringe Festival has inspired a year-round events calendar celebrating fashion, public art, and street performances, including Art Walk on Whyte and more.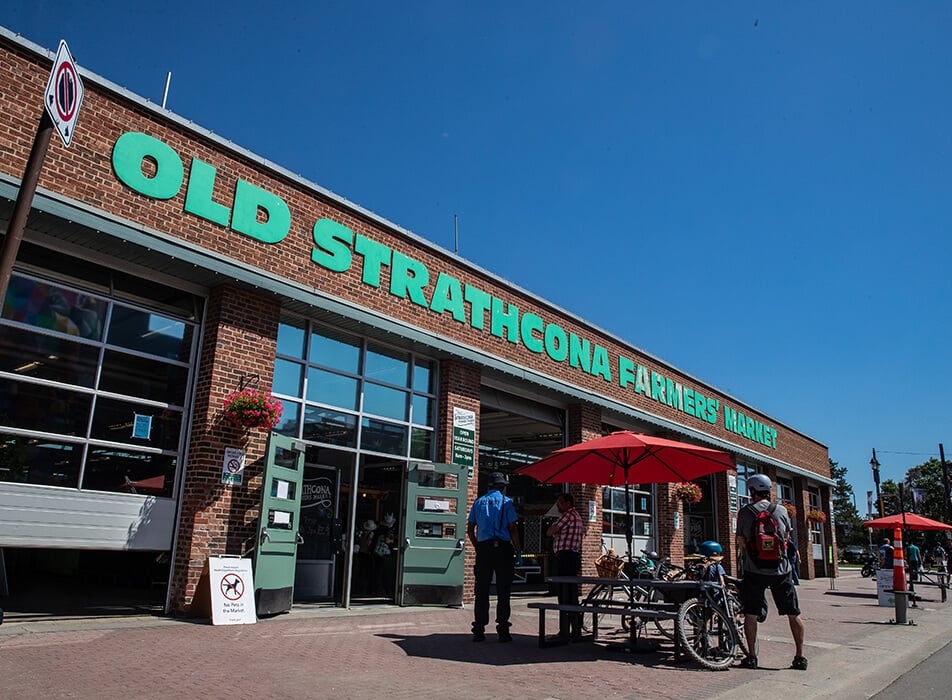 HEALTHY LIVING AT YOUR DOORSTEP
Our Strathcona, Edmonton, apartments for rent are at the centre of it all, and residents love visiting the nearby eateries and shops daily. You only need to walk a few meters to reach funky restaurants like El Cortez, laid-back pubs such as O'Byrne's Irish Pub, or cosy cafés like Cafe Mosaics. Thanks to our excellent location, you can enjoy fresh produce from the Old Strathcona Farmers' Market, revamp your fashion collection at the Bamboo Ballroom, or pass by the city's oldest art-house: the Princess Theatre. Drop by at 8122 106 Street in Edmonton, AB, Canada, and discover our apartments near MacEwan University!