The dog-lover & founder of Curio Studio talks about the design process, the importance of public spaces & her favourite neighbourhood hangouts.

Left: Amanda Shutz, Right: Rachel Beyer | Supplied by Curio Studio
In case you haven't heard, we've launched a brand new community pop-up park – SouthBARK – designed for both you and your four-legged friends to come together with fellow paw-rents again in a safe outdoor space. But we couldn't have done it without our friends at Curio Studio – a team of designers and illustrators – who are responsible for those adorable illustrations and paintings you see all over SouthBARK! We caught up with Amanda Schutz, the founder of the studio, to chat about all things SouthBARK and her favourite neighbourhood hotspots that you don't want to miss.
What was your design process for SouthBARK?
We usually have a bit of a brainstorm as a team to discuss the project and get some verbal ideation going. This particular project was assigned to my colleague Rachel (Beyer) who is an amazing illustrator. We discussed a few things, built a mood board with some inspiration images, and she went on to develop some different ideas. She came up with three or four ideas…the dog concept ending up being the one we refined.
Having had dogs in the past, do you think it gives you a different perspective on a project like this?
I do think dog people are a certain kind of people. Since we're all dog lovers, we had a lot of enthusiasm around the idea, but I think if you weren't a dog lover it wouldn't resonate as much.

Why do you think community spaces like this are so important to Whyte Ave/OSBA?
Especially right now with COVID, having outdoor spaces for people to interact is really awesome. I know the restrictions have been lifted but there are still lots of people who have different comfort levels around gathering and I think a space like this is perfect for people to hang out with their friends and be able to socialize, but do it safely. I've been living in the Old Strathcona area for over 15 years – my studio is in Old Strathcona – so I really believe in the neighbourhood and having spaces like this provides opportunities to connect with your neighbours and fellow business owners…I think it's always great to have more outdoor places to gather that aren't a bar or your home.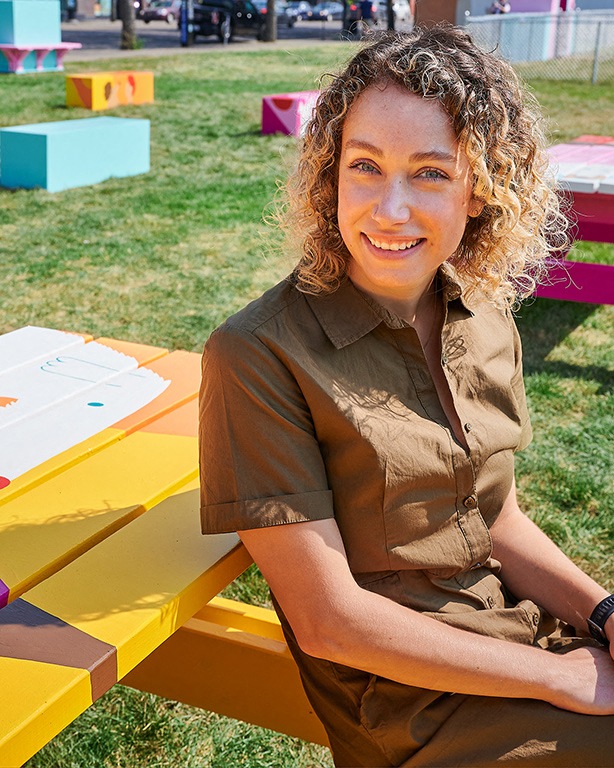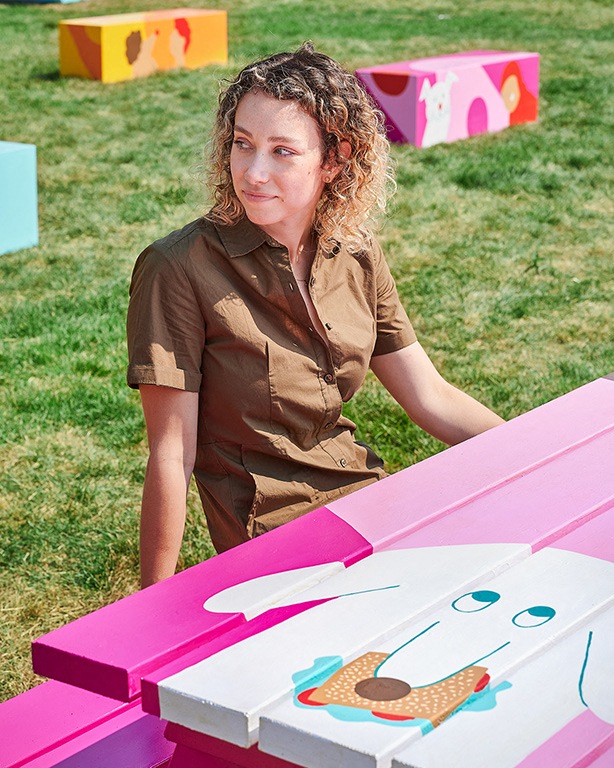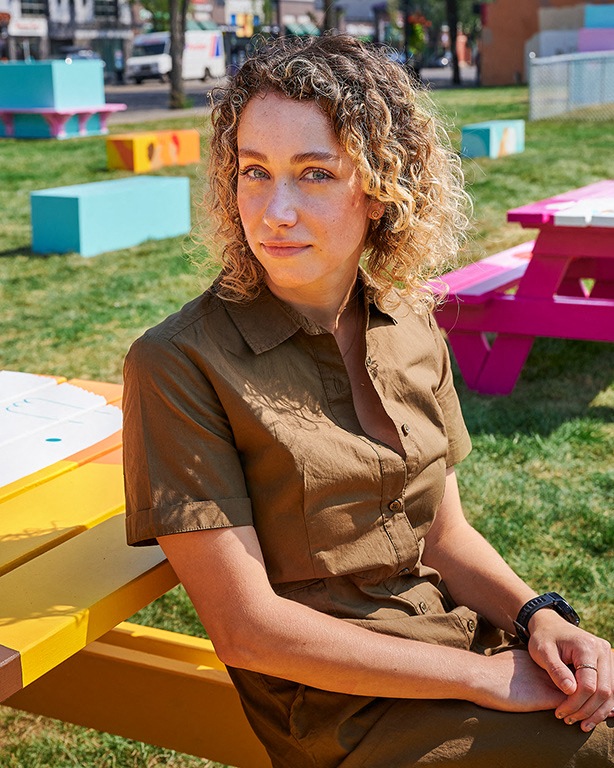 Rachel Beyer | Photos by Brendan Klem
What are your hopes for SouthBARK?
I hope it ends up being something that people really love and frequent a lot, (and then post-SouthBARK) at least a portion of the land space is a dog park or a public gathering space because public gathering spaces are really lovely.
Before you go – do you have any favourite businesses in the area that you'd recommend people check out?
We really love The Next Act, MEAT, Pip – that strip of restaurants. My neighbour actually owns those restaurants. They're really lovely and they have outdoor patios that I think are dog friendly, so I'd recommend that. And then of course there's great ice cream – Made by Marcus and Yelo'd. I also have a four-year-old and we love to go to the Old Strathcona library and there's a park right beside it. I think it's the oldest library in the city and it's just a lovely place to hang out, so we usually get books and sit in the park and that's a really nice outing.