You're invited to spend a paw-fect afternoon of furry fun with us to celebrate the launch of our new community pop-up park that we are calling SouthBARK! The park will be free and accessible to the public every day from 7 am – 10 pm.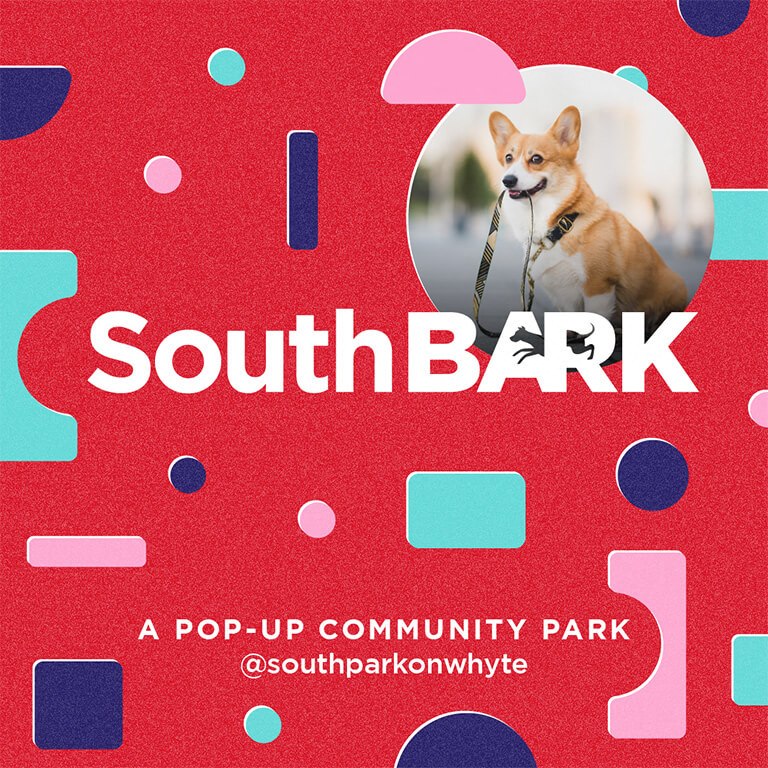 What is SouthBARK?
SouthBARK is a unique interactive dog park that will be accessible to the public! The park will feature interactive play structures for your furry friends and Instagrammable photo ops for you both!
These interactive structures and photo-ops will feature artwork by local artists and will provide the perfect backdrop to your days spent playing at SouthBARK. Grab a friend and head down to this exciting new green space and lounge on The Ave at our picnic tables and benches.
What can I expect at the launch event?
Dog-mas and Paws (do you get it?) can expect an afternoon filled with…
Little Bear Gelato's ice cream truck, a DJ to keep the paw-ty vibes pumping, a fenced dog park, and an array of funky seating for you to relax, enjoy and take it all in!
Gain bonus points if you take a tour of our Southpark on Whyte residence as you will receive Little Bear Gelato ice cream tickets.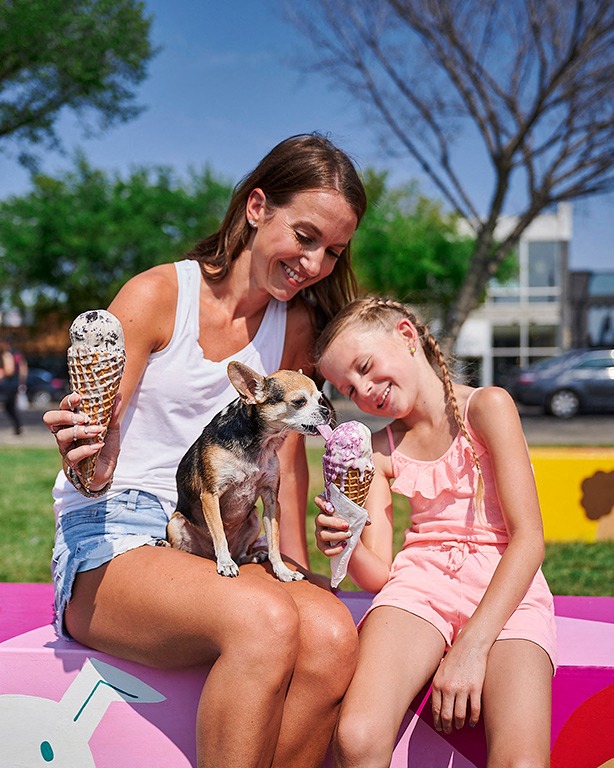 And if you like what you see on the tour of our pet-friendly residence, check out our amazing incentives running NOW when you apply within 24 hours of your tour!
• Up to Two-Months FREE Rent
• Live in Luxury with Recently Reduced Rental Rates
• Flexible Lease Terms for Students!
• Exclusive TELUS Bundles
• Reduced Security Deposit
*Terms and conditions apply. Based on suite availability*

When/Where is the event?
SouthBARK, a pop-up community park @southparkonwhyte
Saturday, Aug 7, 2021, from 1 pm – 4 pm
8122 106 St, Edmonton, AB T6E 3S3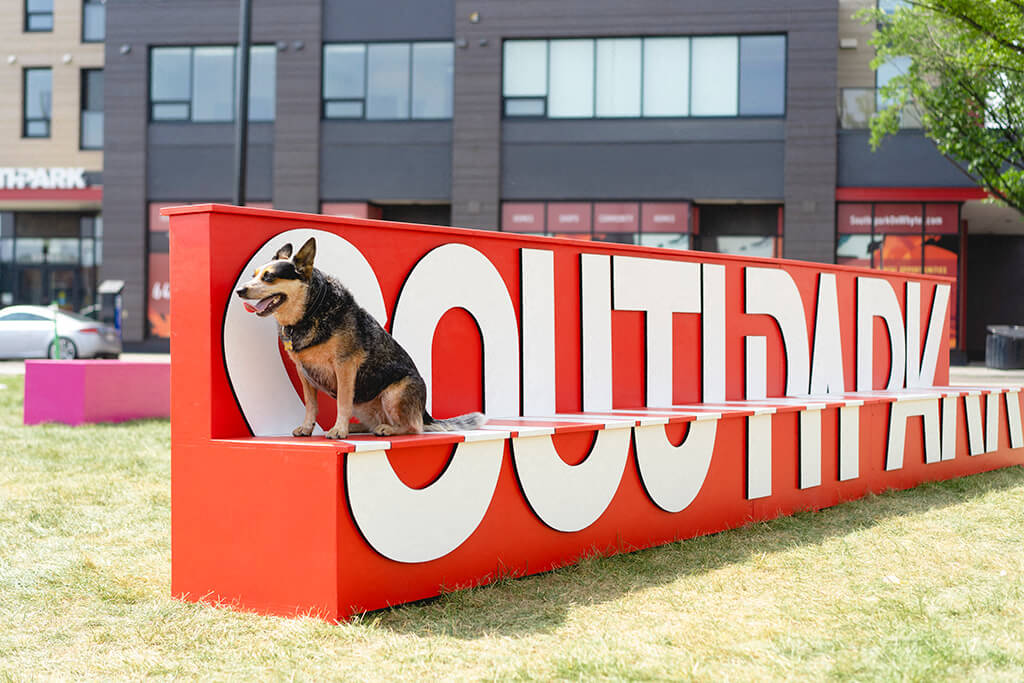 Where should I paw-rk?
Though there is no parking directly on-site, you will find street parking all up and down Whyte Ave, as well as residential parking on 83rd Ave and 84th Ave.
We hope you and your furry (or not furry) friends will join us for the launch on the 7th down to Southpark on Whyte! It's going to be an afternoon filled with puppy love and community bonding.
RSVP HERE
Learn more about the artists behind the artwork featured throughout the park HERE!
Can I tour Southpark On Whyte another day?
Yes! Our leasing centre is open every day of the week. If you would like to pre-book a tour with our team, you can contact us here:
Leasing Centre Hours
Monday 8:30 AM-5 PM
Tuesday 8:30 AM-7 PM
Wednesday 8:30 AM-7 PM
Thursday 8:30 AM-7 PM
Friday 8:30 AM-7 PM
Saturday 10 AM-6 PM
Sundays: By Appointment Only