This mixed-use development has been conceived and developed in partnership with ONE Properties and Wheaton Properties. Their deep appreciation for Old Strathconas legacy has informed these modern, thoughtfully designed homes directly on historic Whyte Ave. More than simply an extension of the neighbourhood, Southpark is a pillar that honours and reflects the areas unique culture and heritage.
OUR MANAGEMENT TEAM
Southpark is professionally managed by its development partner, ONE Properties. We pride ourselves on best-in-class resident service and experiences. When you become part of this community, youll notice the difference. We combine the friendly hospitality of a gracious hotel with the warmth of a family home.
ONE PROPERITES MANAGEMENT
ONE Properties delivers a full range of best-in-class property management services across our multi-family residential, retail, office and industrial portfolios in key urban markets.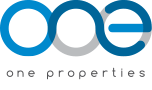 At Southpark, we are primarily focused on ensuring a superior resident experience through hospitality-inspired service and modern communication.